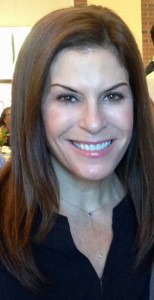 Abby Siegel is an independent educational consultant based in New York City. She helps families from all over the world navigate the college admissions process.
Abby, please tell us a little bit about yourself and the work you do with college applicants.
I am the founder of Abby Siegel & Associates, LLC, an educational consulting firm that specializes in navigating high school students through the college admissions process. Before starting my private practice, I worked at New Canaan High School (CT) and Stuyvesant High School (NYC) for several years. I received my BS from Vanderbilt University and an MEd in College Student Personnel and School Counseling from Loyola University Chicago. The services provided by Abby Siegel & Associates, LLC include, but are not limited to: researching and identifying colleges that are the right fit for each student, reviewing student transcripts to assess academic strengths and weaknesses, establishing a standardized testing schedule, organizing and planning campus visit itineraries, preparing for college interviews, reviewing college essays and applications, and educating families about financial aid and scholarship opportunities.
We always hear that it's important to visit colleges in person. With students busier than ever and applying to so many colleges, however, does this advice still hold? How many schools should a student try to visit?
I will never stop stressing to my students how vital it is to visit colleges of interest. There are several reasons for this. Many (but not all) colleges will track demonstrated interest. They want to know if a student has taken the time to get to know them before they make a commitment with an acceptance letter. A college could look great on paper, but an on-campus visit will help students better decide if it's really a great fit.
As for the number of schools a student should visit it really depends on the individual. I usually recommend families schedule "cluster" visits where they can visit several schools in close geographical proximity of one another.
I also want to emphasize the importance of visiting "favorable" or "safe" colleges on a student's list. Just because a student has the test scores or the GPA to be admitted doesn't mean they automatically will be – they should also show an interest in wanting to attend by visiting campus if possible. This is especially true for colleges that use a holistic approach to admissions as opposed to those who just admit based on numbers.
What would you say to students who are unable to visit a campus?
If a student is unable to physically visit campus, there are other ways to demonstrate interest. Students should sign up to be on college mailing lists so they will receive information via email and snail mail about events occurring in their local area. Students can also meet with admissions representatives who visit their respective high schools and at local college fairs. Many colleges also offer alumni interviews where students meet with local graduates to ask questions about their alma maters. There is also the opportunity to go online and do virtual tours. There are over 850 virtual tours available for viewing on www.campustours.com.
How have some of the families you've worked with successfully handled the logistics of multiple school visits?
I encourage all of the families I work with to plan ahead. Look at the school calendar and map out when students will have school vacations or time off for holidays or teacher development days over the high school years. Then look at the colleges on the student's list. If there are colleges within driving distance of each other try to plan a "cluster" visit to maximize your time. Depending on the location I sometimes advocate flying or taking Amtrak to a location and then renting a car to save on driving time. One of the services I offer is to assist with designing itineraries for campus visits. I am very familiar with which colleges are within close proximity of one another and the easiest transportation methods to use.
How can students make the most of campus visits? What things should they absolutely be doing?
Students should try to spend as much time on campus as possible rather than rush the visit. They should absolutely take a campus tour and attend an information session given by the admissions office. In addition, I highly recommend students do as many of the following as possible: interview with an admissions officer (if offered), pick up and read student publications such as the campus newspaper and literary magazines, eat in a cafeteria/food hall on campus, attend a class or two, meet with a professor in a department of intended study, contact and set up a meeting with leaders of clubs and activities of interest, stay overnight on campus with a current student, visit the career and counseling center and TAKE COPIOUS NOTES. They will be highly useful later if and when students have to write an essay such as "Why are you applying to College X?" essay. Students should put on paper (or in Notes on your iPhone) both positive and negative impressions of the campus. For example, they should write down what they thought about the campus, residence halls, food (if they ate on campus), what the student mix was like, etc. Was there anything specific about the college that caught their eye? Could they see themselves attending that college, and why? Also, TAKE PHOTOGRAPHS. It's easy to snap a few shots on your phone and then organize them into a folder in iPhoto after a tour. DISCUSS. If you are driving between visits talk about the experience. Parents and students often have wildly different perspectives about a campus visit.
I always encourage my students to reach out to friends or acquaintances they know on a particular college campus. The best way to gain information is from current students. If a student doesn't know anyone on a particular campus they could ask, whether through social media or another method, if any friends of friends could link them to current students.
What can a family do to get a true sense of the school—one that goes beyond the beautiful brochures and the official campus tour?
Again, talk to as many people as possible who are on campus – admissions officers, professors, students, campus employees (they love to chat it up at the bookstore!). I enjoy staying overnight in town and exploring the surrounding area. I encourage talking with locals to inquire about the college's relationship with the town in which it is located. Are students welcomed? Do they interact with the community? Is it safe?
What other aspects of a college should families be thinking about?
Other aspects about a college a family should consider include, but are not limited to:
• What kind of security does the campus offer? Are there blue light security poles? Campus shuttle? Police escorts to walk students home late at night?
• How are students assigned an academic advisor? Is it a professor or administrator in their major or randomly selected? How often do they meet?
• What kinds of health services and medical facilities are available to students, both medical and mental? Is it difficult for students to see a doctor or mental health specialist?
• What kind of financial aid is offered and what forms are required?
• How will the college best support the student in meeting his or her academic goals?
• What services are offered through the career center? Do they assist with resumes, finding internships and/or post-graduation jobs? Are you assigned to a specific career counselor? Does the college host career fairs?
Could you give us an example of a really successful visit one of your clients experienced and what they did right?
I worked with a student who was on the bubble for admission to a selective liberal arts college. During her initial visit to campus she had an informative interview with the admissions officer for her region in addition to taking the campus tour and attending the information session. Once back in her hometown she attended the information session the same admissions officer held at her high school. She sent him a thank you note and followed up via email with some additional questions. They developed a rapport, and during another visit to her hometown the admissions representative invited her to meet for coffee. As her college search progressed, this particular college became the frontrunner and she considered applying Early Decision. To be certain she was making the right choice my student spent the night on campus during a follow up visit. She ended up applying ED and was accepted. While she was on the bubble for admission, I am confident it was the efforts she made to really learn about the college to see if it was the right fit for her helped secure her acceptance.
What are some common misconceptions you've encountered about the visit or mistakes students make on it?
A lot of students do not budget for enough time on campus. They will do a tour and information session and that's it. Try not to rush and ask a lot of questions. If you know someone who attends that school try to spend the evening or do an overnight visit with them. I've had so many clients who thought a school was "THE ONE" until the overnight. I also have many students who judge a campus based on the tour guide. As someone who tours at least 20-25 colleges a year, I know how easy it is to do this. However, it is just ONE student giving the tour and representing the college as opposed to the hundreds or thousands of other students on campus who may be awesome. Another mistake is to be unprepared for an interview. Most interviews are informative in that it is a chance for the admissions officer or student interviewer to answer questions the student and family may have about the school. Come prepared with questions – and not ones that can be answered by viewing the school's website. Ask insightful questions that will spark an interesting dialogue and showcase your personality!
Now in terms of dress….I often take tours with other college counselors, but many times I am on a visit with families who are touring. Students should be dressed appropriately. Please don't wear ripped jeans or a sweatshirt bearing the name of a rival college. No baseball hats and PUT DOWN THE PHONE. How are you supposed to learn about the school if you are texting the entire time?
On your website you have a map showing the many schools across the country you yourself have visited as part of your "College Check Trek." Could you share your own number one secret that you use to get the most out of each visit?
I ask a ton of questions! I love to chat with the tour guides, admissions office counselors, random students walking by me on campus or standing next to me in the cafeteria line while waiting for food (yes, I have done this on many occasions), the groundskeepers, and even employers at local shops or restaurants to learn more about the relationship between the college and community. Don't ever be afraid to ask questions. Some sample questions I ask include:
• What has been your favorite class on campus?
• If you could improve anything about your college what would it be (not including food or parking)?
• What specifically made you choose this college, and what would you have done differently?
• Will there be significant construction on buildings and facilities in the next few years?
• How would you characterize the degree of academic pressure and competition amongst the students?
Is there anything else you'd like to share with us about the campus visit?
Try to enjoy the time together as a family! It may be one of the last opportunities before the student leaves for college that you will have to spend quality time with one another. I also encourage parents to please observe and listen during the visit. The STUDENT is the person who will be attending college and it should be him or her asking the majority of the questions. Let the student own the process. I ask that parents be supportive and positive during this stressful time. At the end of the day it is all about finding the right fit for the student.
You can follow Abby on Facebook or visit her website at AbbySiegel.com.