I recently visited Barnard College in Manhattan, where I toured the campus and spoke with the admissions office about the latest trends in admissions. Here are some takeaways from my visit:
· Barnard is a small women's college enrolling around 2,600 students. The feel is different from a typical women's college, however: Barnard is part of Columbia University, where Barnard students have full access to facilities, courses and extracurriculars. Barnard's urban location also makes it stand out among traditional liberal arts colleges.
· Unlike neighboring Columbia, Barnard does not have a core curriculum, but a more flexible set of general education-style requirements. 80% of classes have fewer than 20 students. There are no special admission requirements for majors like architecture and dance: these are open to all students.
· Barnard's campus is compact, and around 75% of students choose to live on campus. Freshman typically live in doubles in the Quad, which also houses the main dining hall and various student support offices.
· All students complete a senior thesis or project, and research opportunities abound, including those at the Vagelos Computational Science Center, the Barnard Center for Research on Women, and the Athena Center for Leadership Studies. 
· 66% of faculty are women: twice the national average. Leadership positions for female students are plentiful.
· Barnard is the only women's college where students compete on D-I athletic teams (Columbia's).
· Barnard has around 200 clubs that students can access (in addition to the 300 existing clubs at Columbia). Dance and theater are popular activities on campus.
· A 4-1 combined BA / MS with Columbia is available for students interested in engineering.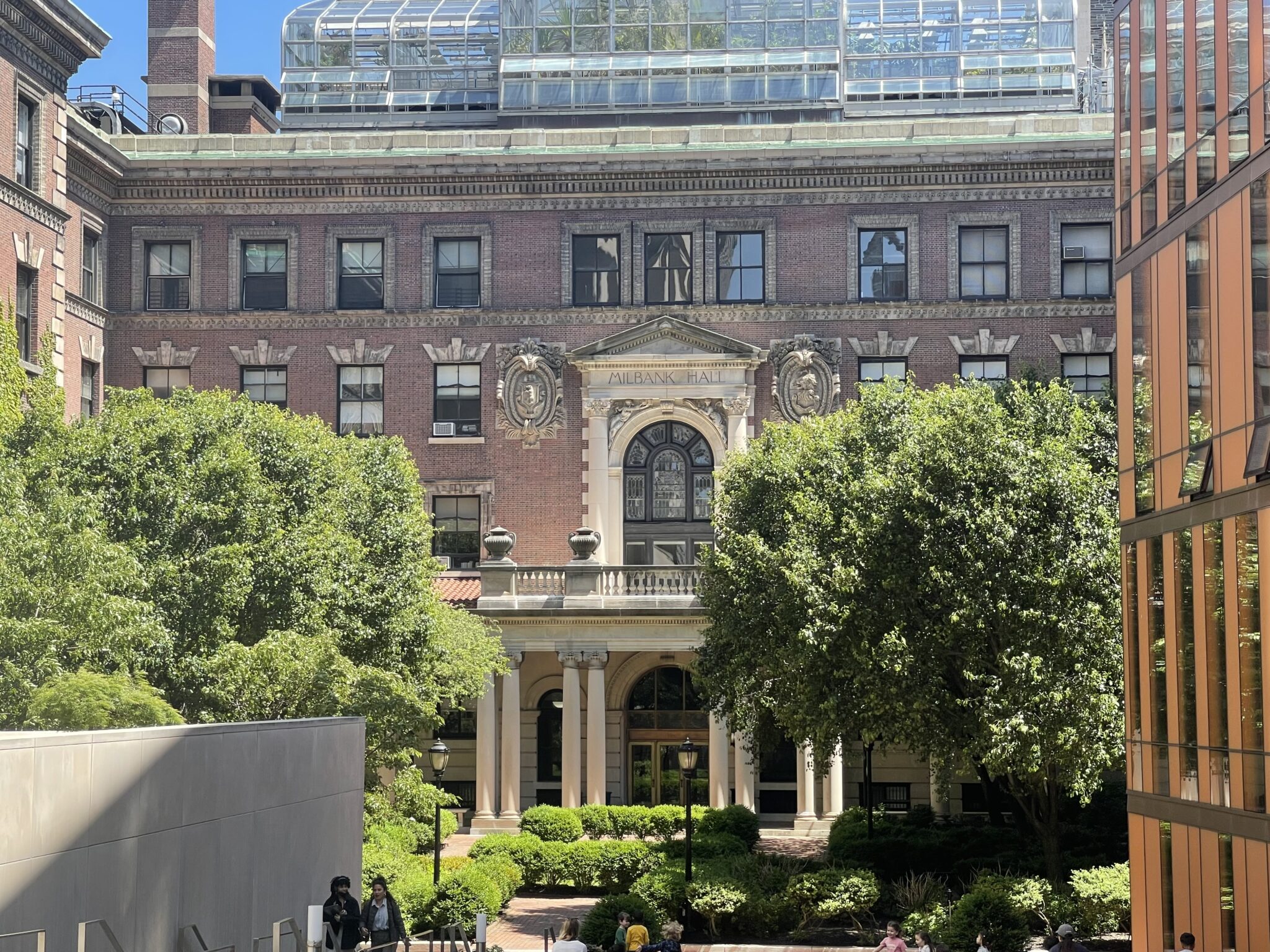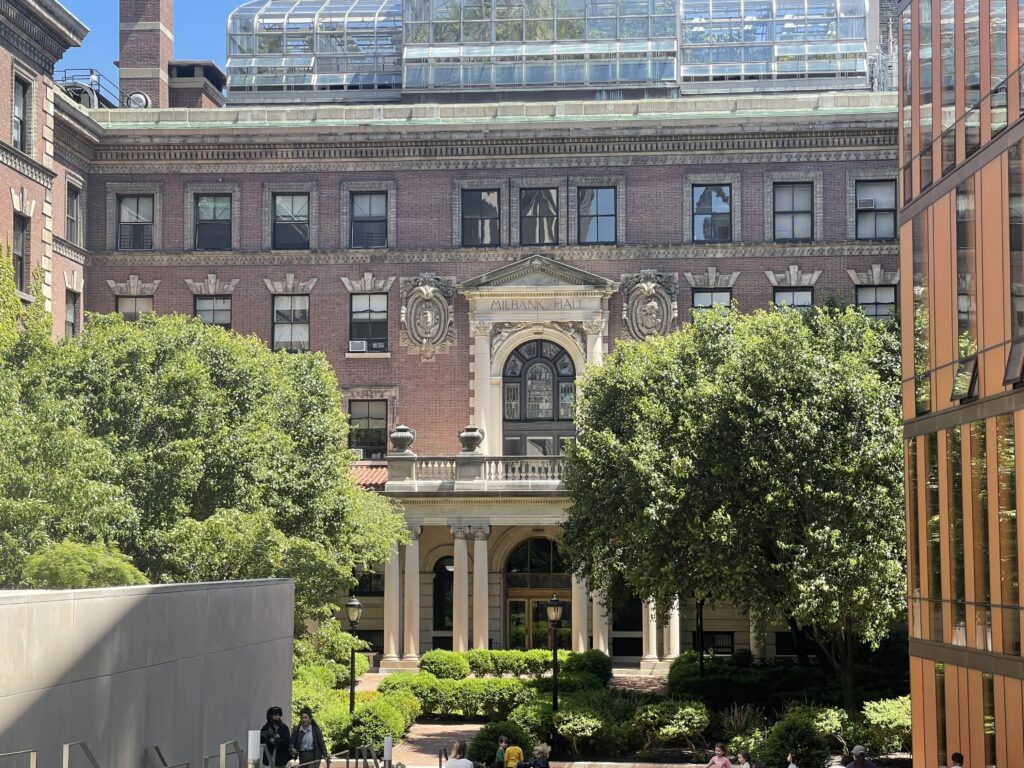 Milbank Hall, crowned by the Arthur Ross Greenhouse, where Barnard students with an interest in developmental psychology can complete fieldwork at the Center for Toddler Development.